Lou Reed Listening Room
New York, 2022
Multimedia listening space

Lou Reed: Caught Between the Twisted Stars, the largest Lou Reed retrospective to date, opened in June 2022 at the New York Public Library for the Performing Arts. It features an extensive collection of artifacts from Lou Reed's archive donated entirely to the Public Library, and a bespoke listening space: the Lou Reed Listening Room.
The Lou Reed Listening Room, hosted in the Vincent Astor Gallery, is a large listening space dedicated to experiencing various sound works by Lou Reed in their original intended audio formats. It features a 13.4 sound system able to play back a variety of audio formats including mono, stereo, quadraphonic, and full-sphere ambisonics. The audio and visual content curation is refreshed monthly.
I led the production of the technical systems for the piece, and the design and programming of its video systems and content.
Project team:
Curators: Don Fleming, Jason Stern, Laurie Anderson
Creative direction: Raj Patel

Audio design, project management: Joseph Digerness

Lighting design: Xena Petkanas, Brian Stacy

Theatrical systems: Travis Martinez, Ed Arenius

Video design, technical production: Léonard Roussel

Production, coordination: Caitlin Whittington, Nick Karalexis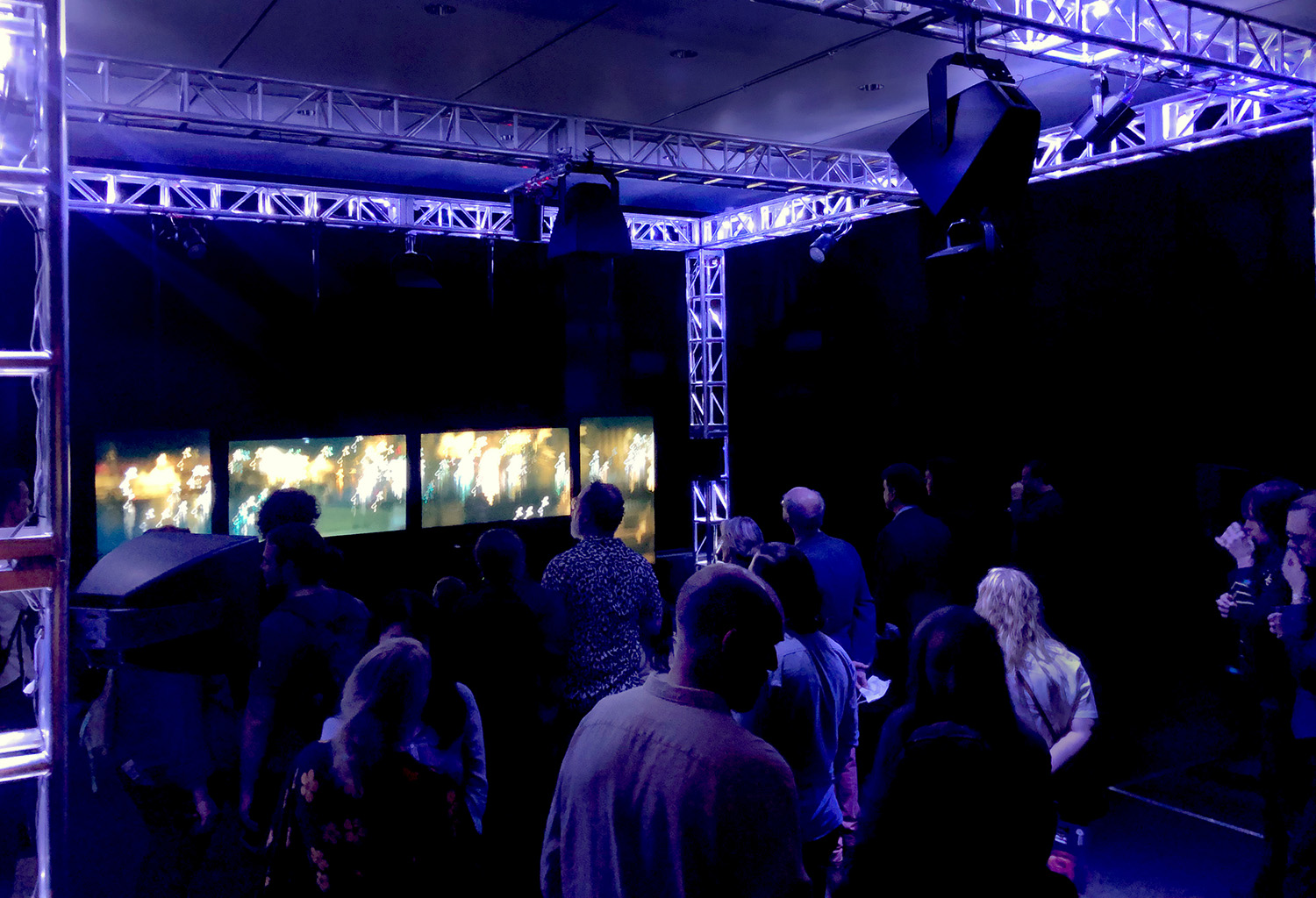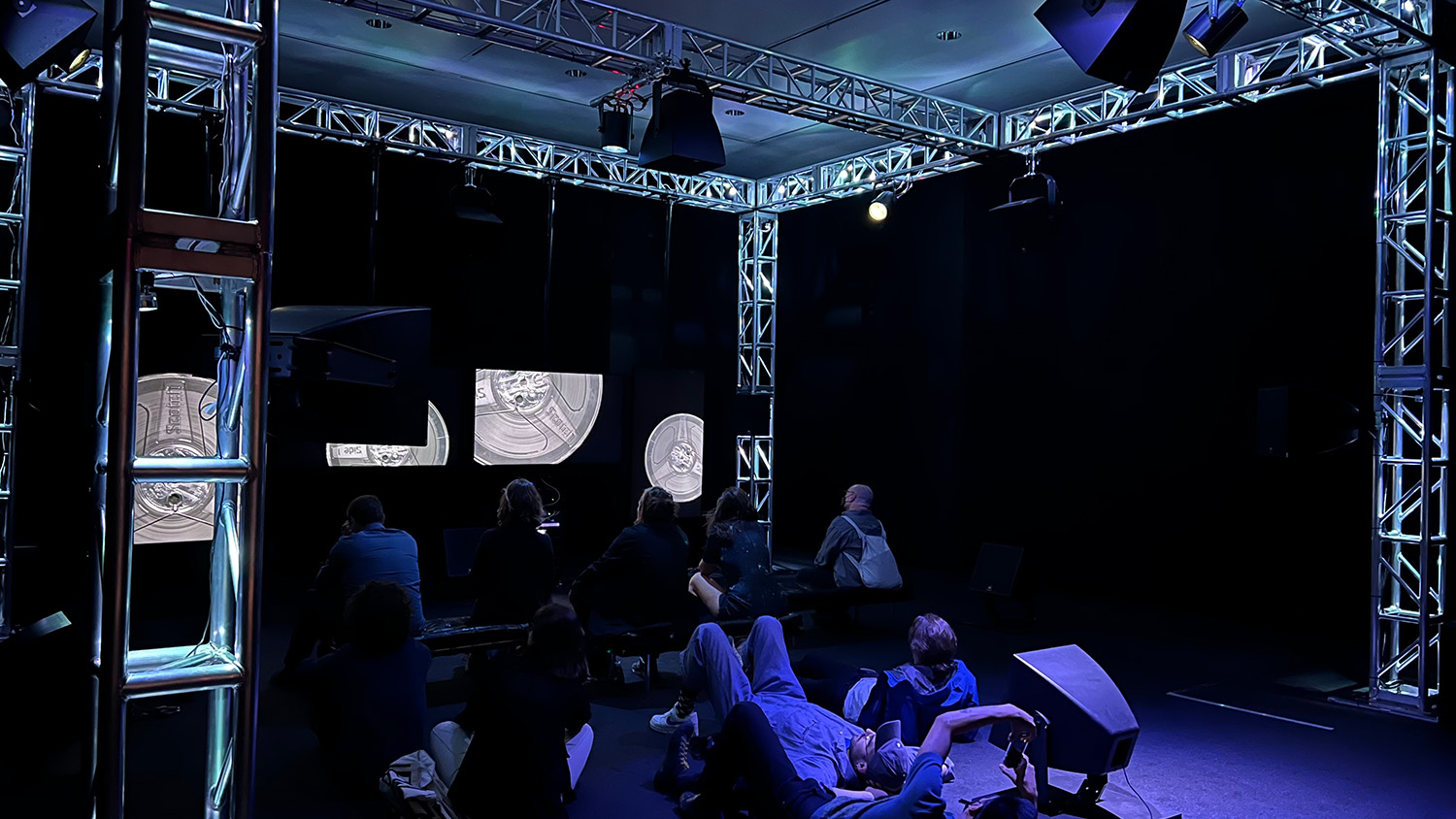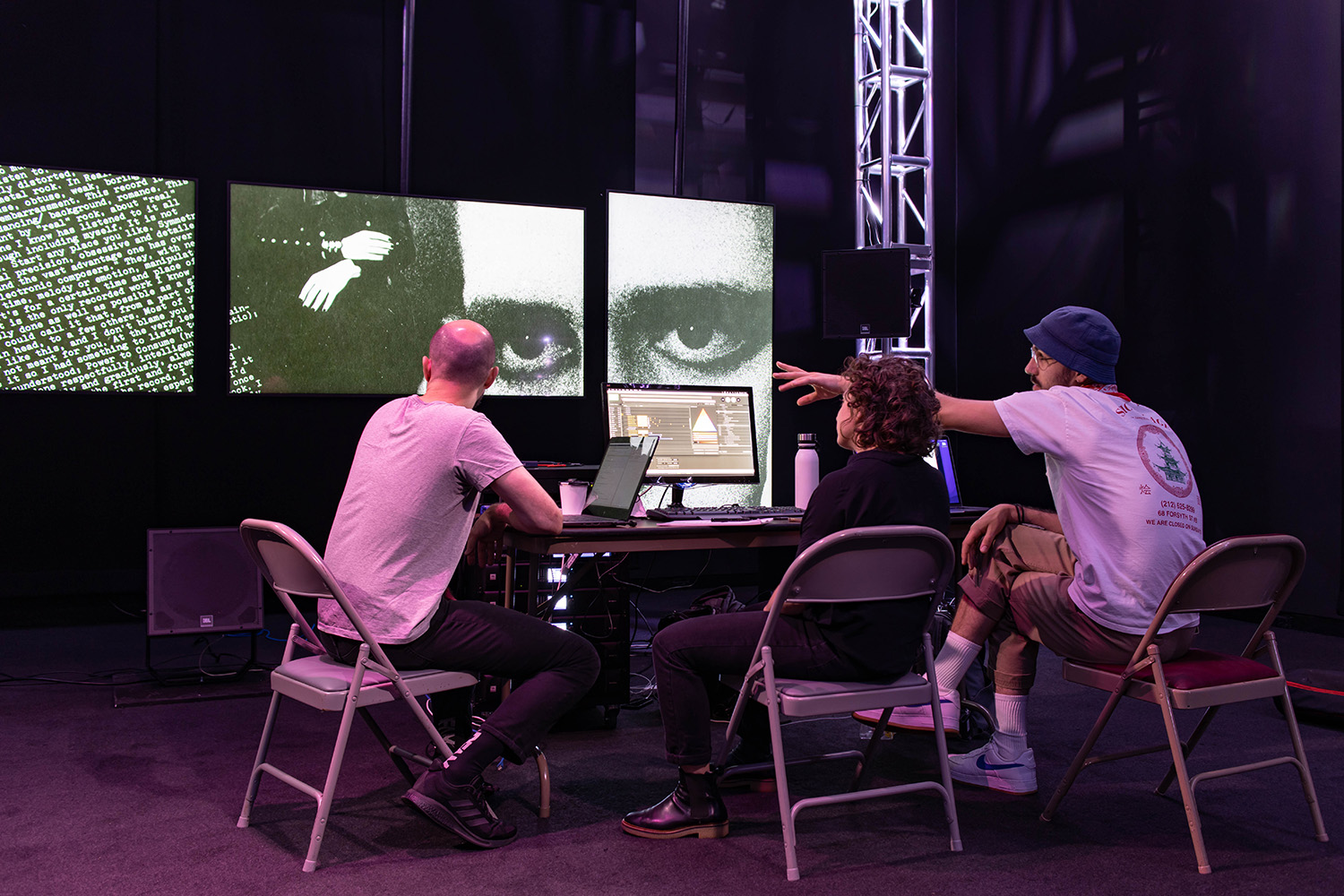 Photos: Hazel Lee, Arup, Ethan Bourdeau, Xena Petkanas